Cover design for Bjørn Ingvalsens novel "Apollo". A story about genious inventions, model trains, space rockets, spies, american presidents and helpful royals.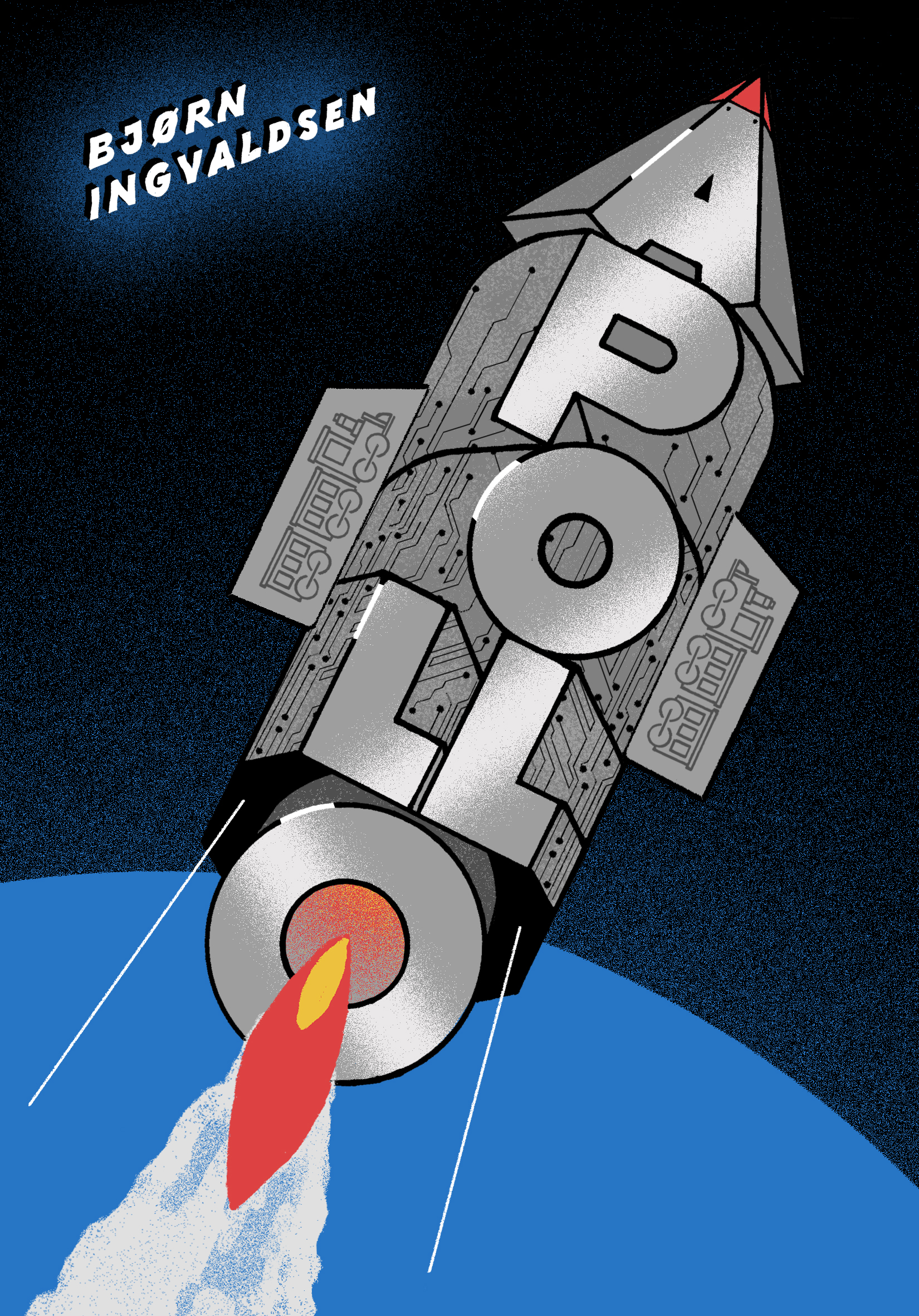 Cover design for Kristin Storrustens first childrens novel "Svart lego", about Thomas, soon to be 11, who has two siblings with special needs.
Cover design for "Nissekrigen", a part of the Ikaros Olsens kamp for å nå toppen trilogy by Bjørn Ingvalsen. A black comedy about making it to the top. The cover won the gold award in cover design for children, Årets vakreste bøker 2016.